It all began.... Before earth was created.... An angelic deity, the main god of our world, took a speck of dust and formed it into a beautiful crystal..
This crystal was then broken by this god and produced thousands of crystals....
Each crystal formed, and this became the Angels- The guardians of Netherworld....
And from the angels' souls became clouds in the blue shy, and the joy sprouted wings... They were each given armour, that of which helped them cleanse their bodies and use magic to defend the god....
But the angels' needed company- themselves were not enough.... And so, the god created land dwellers, and created the land....
Yet, even the land dwellers needed company.. And so, the god created creatures- big ans small....
And for years, the land was good...
Yet, the land was not protected enough, and the angels' were fading away. The god then made thousands of crystals and stuck them in the ground for the angels' to use for revival....
But many of the land dwellers became thirsty for these angelic crystals, and it became a war- also creating "The Shadow Dwellers"....
The shadow dwellers were land folk whom were turned bad- and they even turned the animals against them.... The "bad" was beginning....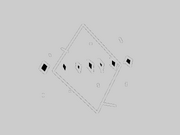 Ad blocker interference detected!
Wikia is a free-to-use site that makes money from advertising. We have a modified experience for viewers using ad blockers

Wikia is not accessible if you've made further modifications. Remove the custom ad blocker rule(s) and the page will load as expected.